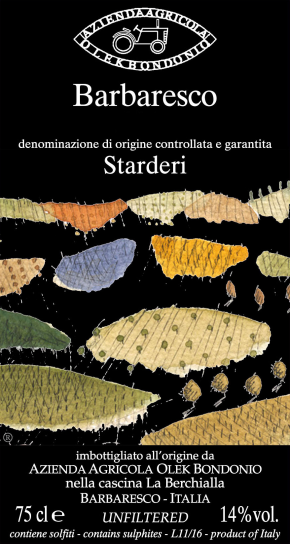 OLEK BONDONIO
Barbaresco Starderi 2017
Piedmont, Italy
From a small parcel of forty year old vines planted in the Starderi cru that Olek is lucky enough to rent from an elderly couple who can no longer tend its steep slopes. This spent two months on skins before being pressed off to old botti for a couple of years.The soils here are a little softer and the site a little less exposed than elsewhere in the region and as a result this is already incredibly expressive with a beautiful acidity and even tannins suggesting it has a long life ahead.
Nebbiolo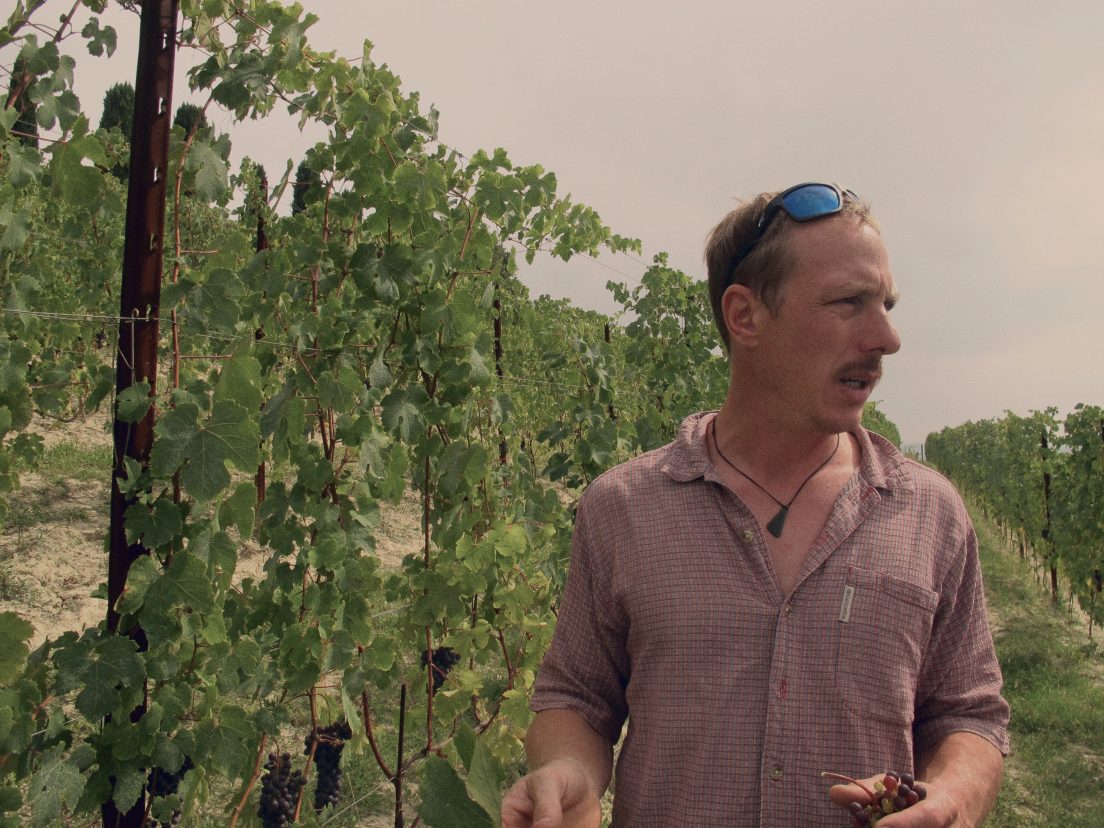 ABOUT THE PRODUCER
Olek Bondonio's in an old farmhouse named 'La Berchialla' which sits amongst Barbaresco's most famous crus and has been in his family for 200 years.
He used to visit the farmhouse each summer, studying the vineyard workers with intent. A seed was sown and after conquering Italy as a snowboarder, he turned his mind to wine, working in the Langhe and also abroad before returning home to look after the family's vineyards.
Olek is lucky enough to work with some of the very best sites in Piemonte and does everything he can to make sure each wine speaks of this wonderful place.
Vineyard work is fantastic, with a real attention to detail borne from doing everything himself, while his winemaking exhibits a patience beyond his years.
The resulting wines are pure, old-fashioned expressions of Piemonte's many wonderful grapes.