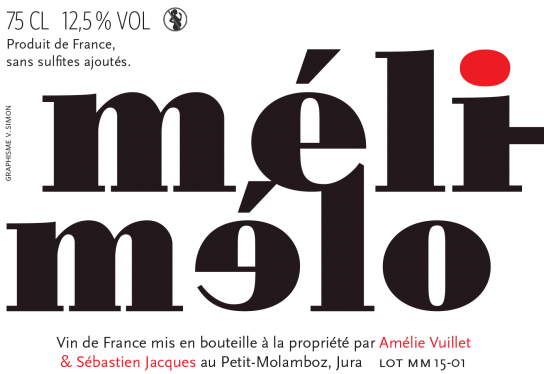 AMÉLIE VUILLET & SÉBASTIEN JACQUES
Méli-Mélo 2019
Jura, France
As the name suggests, this is a little of everything they were able to harvest in 2019, from both their old vines planted over clay and limestone in Montigny-lès-Arsures and younger parcels in Molamboz. A direct press of Chardonnay makes up thirty percent of the fruit, with the balance coming from destemmed grapes of Ploussard, Trousseau, Pinot, Gamay and Savagnin, left to infuse in the juice for three months. After pressing, the wine rested in cuve for a year of élevage. With more Chardonnay in the blend, this is a little more plush and fruit forward than previous years with stone fruits sitting pretty amongst red berries, minerals and wafts of spice. With just a couple of cases making their way to the UK, this will be available exclusively on Tutto a Casa, with a limit of one bottle per customer.
Chardonnay, Ploussard, Trousseau, Pinot, Gamay, Savagnin
---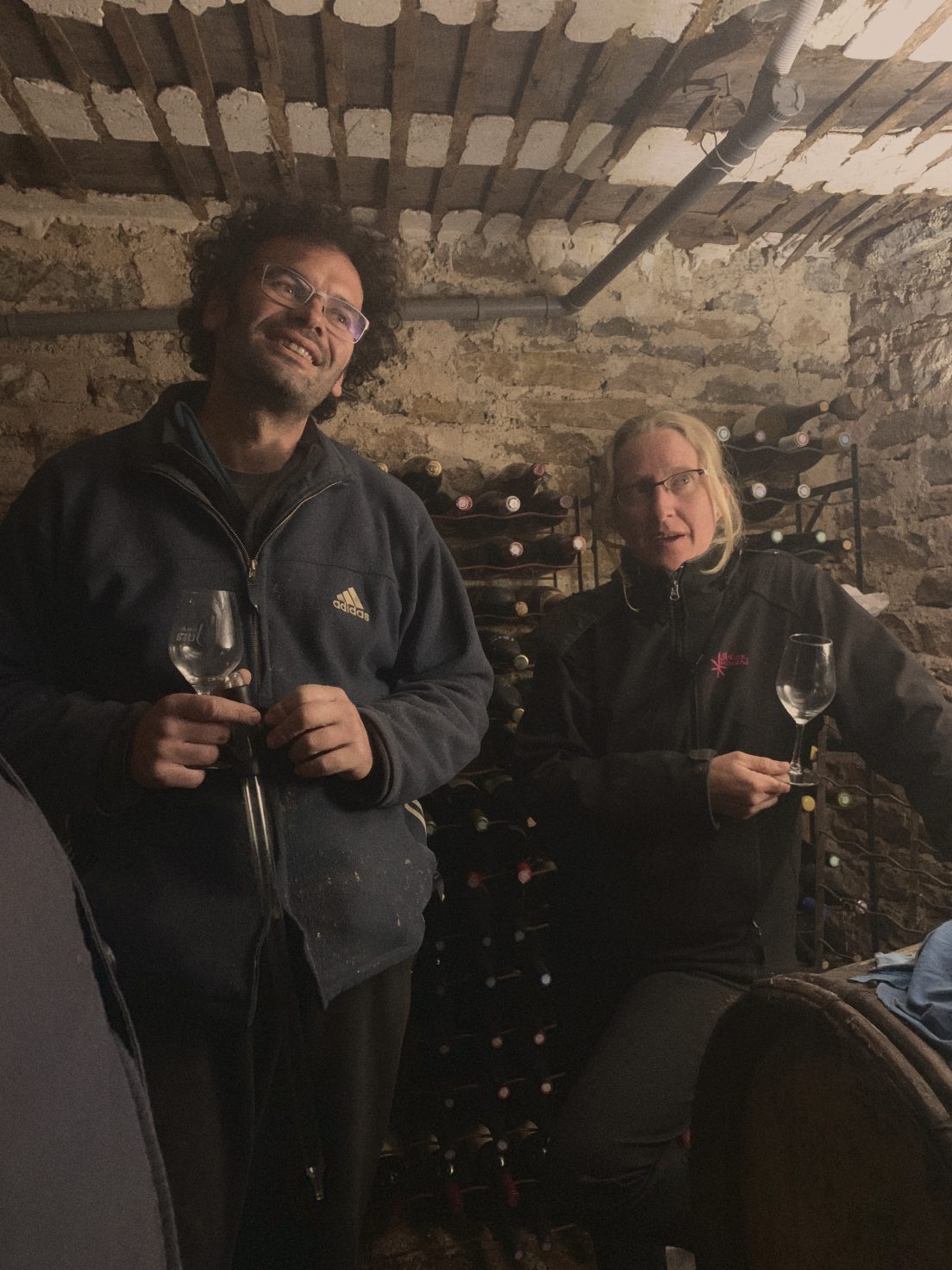 ABOUT THE PRODUCER
Amélie Vuillet and Sébastien Jacques are both natives of the Jura.
Between them they have worked alongside some of the region's great vignerons in Brignot, Bornard and Tissot. In 2011 they acquired a tiny parcel in Arbois and began making a small amount of wine for themselves and since 2013 they have sold a little of it to a lucky few. Today they farm just over a hectare of vines spread over tiny parcels around their home in Molamboz, as well as in Arbois and Montigny-lès-Arsures.
Their work in the vineyards displays the utmost respect for nature. They rarely use treatments and work the soil on horseback with a real focus on the plant's development. Likewise, in the cellar they work with gravity and without temperature control, filtration or any additions in the hope of offering as pure a reflection of place as possible.
These beautiful, vivacious wines are truly one of a kind.