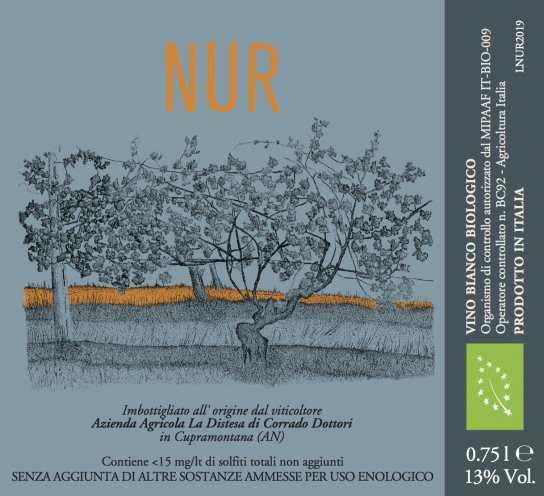 LA DISTESA
Nur 2021
Marche, Italy
A blend of Trebbiano, Malvasia and Verdicchio from three parcels of vines young and old. The grapes were fermented on the skins for three weeks before being pressed off to concrete vats for a year of rest. A deep shade of amber, this is heady with ripe citrus, earth and spice, whilst tea-like tannins frame flavours of apricot, minerals and bitter herbs.
Trebbiano, Malvasia, Verdicchio
---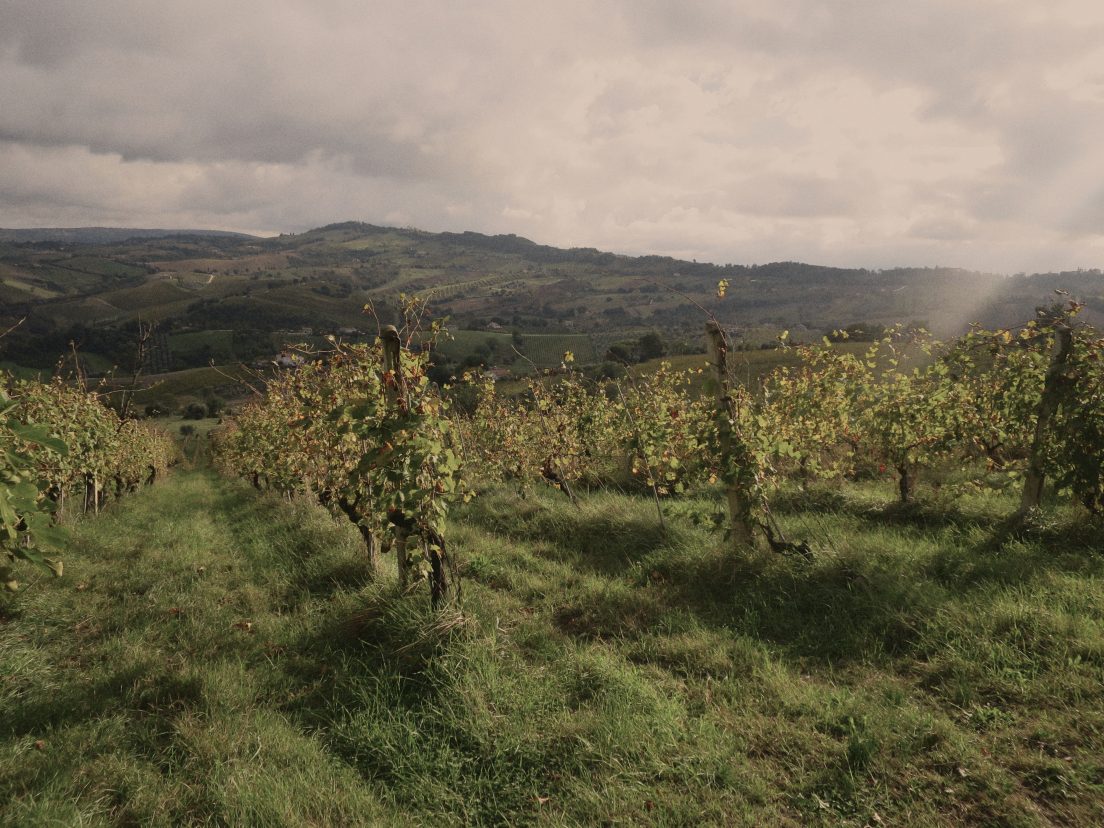 ABOUT THE PRODUCER
Corrado Dottori's family has tended vines in San Michele near the town of Cupramontana in the Marche for three generations.
The rolling hills at around 320 metres above sea level, constant sunshine, firm clay-limestone soils and that all-important fluctuation between temperatures day and night found here provide the perfect conditions for the growing of the Verdicchio grape.
Biodiversity is both championed and cherished, you'll find fava beans, peas, alfalfa, wild mint and more in between the rows of vines, providing diverse surroundings in which the vines thrive and also the raw materials for the biodynamic preparations used.
Vineyard work is fantastic, with a focus on attaining pure, characterful fruit through organic viticulture and low yields.
As you would expect from such an earnest grower, the approach in the cantina is honest to say the least and the resulting wines are amongst Italy's very best.