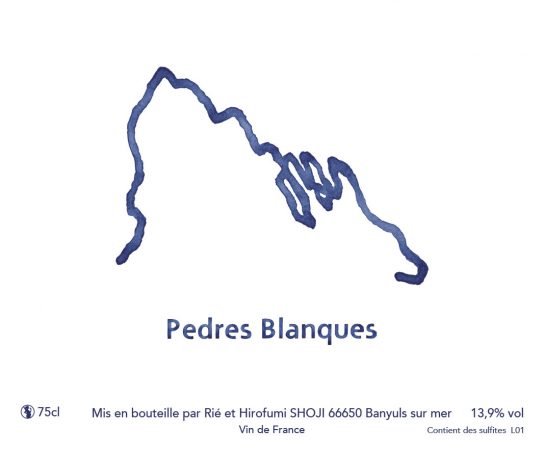 RIÉ & HIROFUMI SHOJI
Pedres Blanques 2019
Roussillon, France
A beautiful wine from what was an incredibly challenging year. As always, this is mostly Grenache from vines of 30-50 years of age planted over granite and schist between 250-300 metres above sea level. The grapes were fermented as whole bunches in cuve for around a month, before being pressed and fed by gravity into old barrels of various sizes. A year of élevage has rendered an absolute masterpiece. With delicate notes of black fruit, minerals and iodine and a palate that is just pure silk, this is arguably their best work yet.
Grenache
---