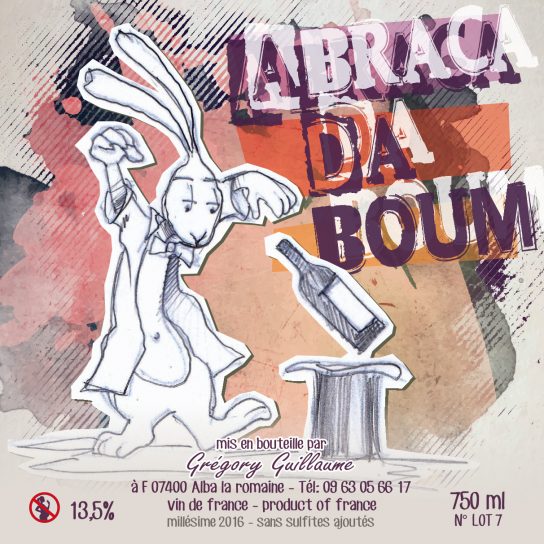 GRÉGORY GUILLAUME
Abracadaboum 2021
Ardèche, France
A blend of Merlot, Syrah and Cabernet Sauvignon from an old vineyard planted over clay and limestone. Fermented as whole bunches for a fortnight, before being pressed to old barriques until the following summer. A deep, dark shade of purple, it draws you in with heady notes of wildflowers and blackberry and brine, whilst the palate displays real verve, with gentle mineral notes and a pleasant bitterness adding real intrigue.
Merlot, Syrah, Cabernet Sauvignon
---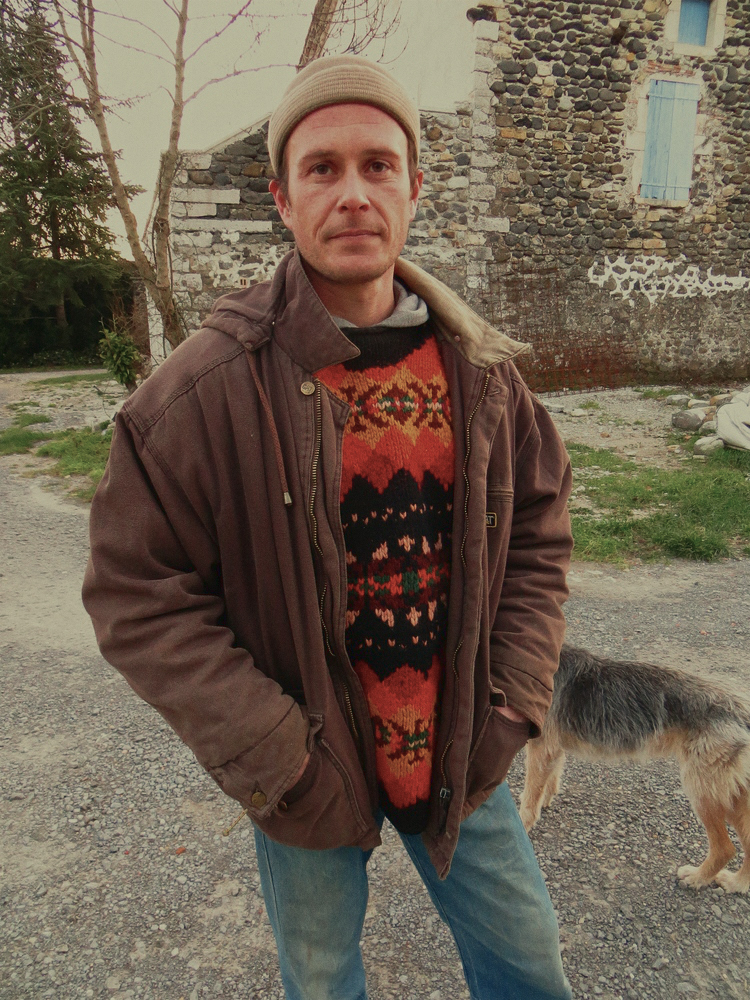 ABOUT THE PRODUCER
Grégory Guillaume started making wine in 2011, having originally moved to the Ardèche to explore caves. He discovered the joys of artisan wine from a friend, with whom he worked before starting out on his own. He now farms around three hectares of vines around the picturesque villages of Villeneuve-de-Berg and Alba-la-Romaine.
Greg is an easygoing guy who makes natural wine simply because it is what he likes to drink. This way of farming and indeed of life fits into a wider philosophy of a respect for nature and its ability to thrive through finding its own equilibrium.
The vineyards are planted over clay and limestone and are tended organically, biodiversity is championed and they visibly teem with life. This setting provides the clean, healthy fruit so important when making wines this way. Since the beginning, Greg has never added anything to his wines. He's always been happy to take this risk in the hope of making pure, nourishing wines that people will enjoy everyday and he does just that. While these aren't the most complex wines in the world, that isn't the point. They are simply a joy to drink.