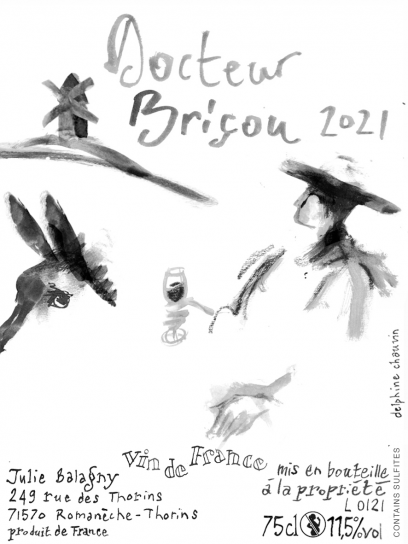 JULIE BALAGNY
Docteur Briçou 2021 [1.5L]
Beaujolais, France
A remarkable wine from a vineyard over one hundred years old in Moulin-à-Vent. The site is one of the highest in the appellation, at a similar altitude to Fleurie and likewise its soils of decomposed pink granite and quartz mirror its neighbour, rather than the heavier soils we expect to find in Moulin. As such this is a wine that in both style and spirit is closer to a great Fleurie. This wows with a remarkable density of fruit and a tightrope balance in which every little detail appears to be in place. Breathtaking now, it will reward drinkers for many years to come.
Gamay
---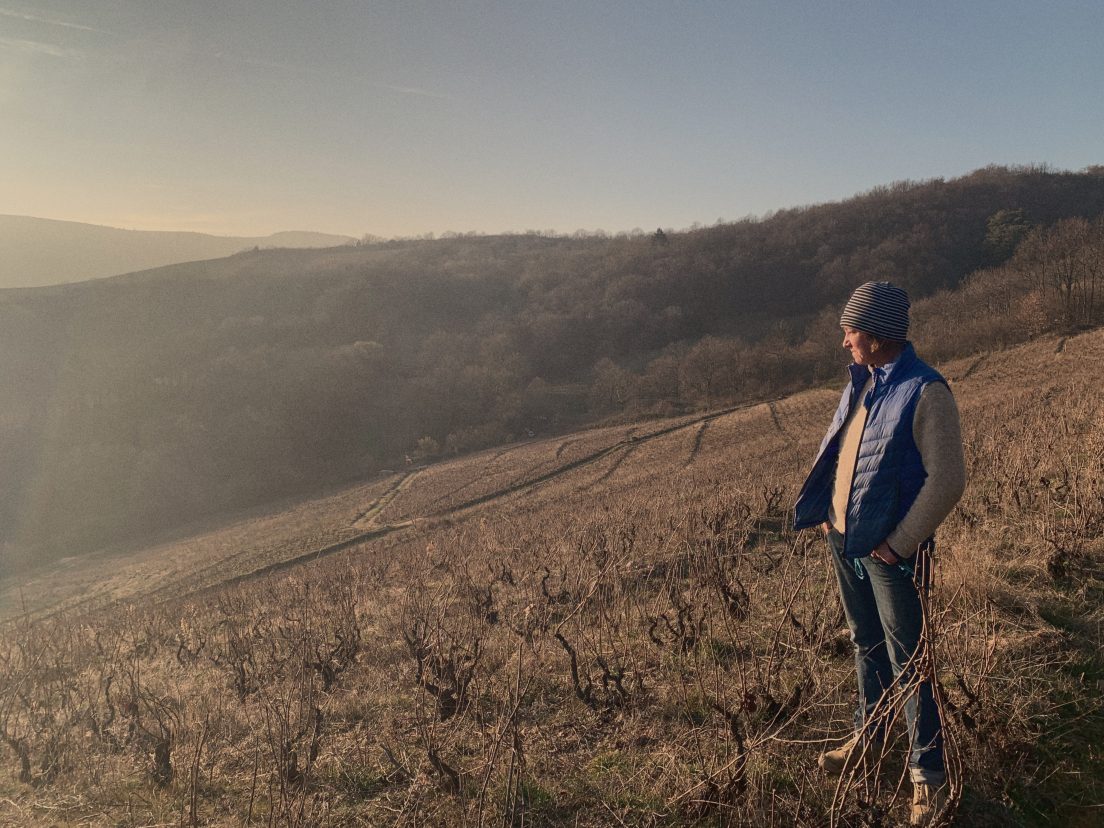 ABOUT THE PRODUCER
Julie Balagny is a little bit of a mystery, a bit of a recluse and a true artisan who cares for little except her vineyards and making the kind of wine she loves. We spent a long time looking for Julie and once we found her through the help of some friends, we had to spend plenty of time convincing her to send a little wine to London. We are happy she agreed, because her wines are everything we love about great Beaujolais.
Originally from Paris, Julie spent years making wine for others in the southwest of France before deciding to branch out on her own and when the time came in 2009, she wound up in Beaujolais. She found a remote eight hectare property in Fleurie, encompassing three hectares of vines on some seriously steep slopes, surrounded by prairies and woodland. In a normal year Julie will bottle three different wines from this plot; Cayenne, En Remont and Simone, reflecting these vastly different terroirs. Vines are between 30-90 years old, the vineyard work is organic and because of the steepness of the hills, done by hand. She recently acquired a hectare of Beaujolais-Villages and little under a hectare of Moulin-à-Vent and now works just under five hectares of vines.
In the cellar, Julie works in a similar way to most of the area's greats. Whole bunches enter the vats, ferment naturally and undergo a cold carbonic maceration. Once there, the fruit is left to be, there is no remontage, no pigeage. When the maceration is finished, the grapes are pressed slowly and gently over the course of several hours, by hand, using a real relic of a press. Elevage is in old barrels and when ready the wines are bottled with no additions at all.
Like all great wines, there is something about Julie's not easy to put into words. They are marked by gorgeous aromatics, their delicacy and an almost ethereal quality that we just love.