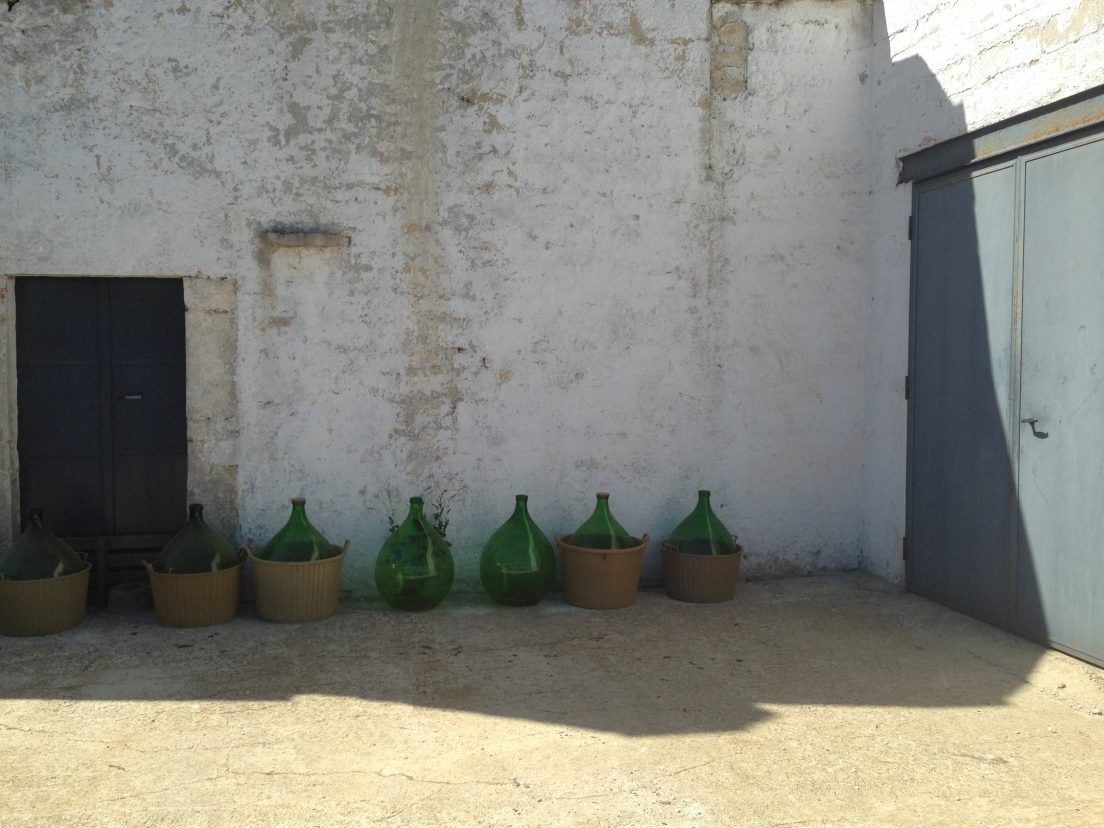 IL PALAZZO features wines of impeccable balance that are perfect alongside spring's larder. Delicate, mineral and complex, they come from some of our most sought after producers and are drinking wonderfully at the moment.
GUTTAROLO
Carsia 2018
Puglia, Italy
Cristiano grows this local variety, Verdeca, on the pure limestone of Puglia's Murge Plateau. This is as lean, clean and mineral as they come and is beautiful alongside crudo, shellfish or any spring vegetables. Open an hour or two before drinking to see it in full bloom.
---
MANON
Juno 2017
Adelaide Hills, Australia
A blend of Chardonnay and Sauvignon grown by Tim and Monique on their beautiful farm in the Forest Range. The ancient soils are a complex mix of decomposed rocks and this wine strikes a real balance between gorgeous fruit, gentle floral notes and a clean, salty finish.
---
SKERLJ
Vitovska 2015
Friuli, Italy
Vitovska grown by our friend Matej on the limestone plateau of the Carso in Friuli. Three weeks on skins and two years resting in old casks has rendered a harmonious, complex amber wine that seems to shimmer with minerals, as if it were etched out of the rock below.
---
AD VINUM
Marroca 2017
Gard, France
Seb is somewhat of a master at producing the kind of textured, nuanced rosé we love. This blend of Cinsault and Roussanne is a gorgeous shade of purple and pairs sun-kissed fruit with fistfuls of Mediterranean herbs, making for an appetising wine of rare appeal.
---
LE COSTE
Rosso 2017
Lazio, Italy
Gianmarco and Clementine are two of the most respected growers in Italy and their vineyards around Lago di Bolsena are amongst the most beautiful we have seen. Grown over volcanic soils, this Sangiovese is a highly original take on the grape and with a wonderful brightness of fruit and fine tannins, it screams for a good piece of meat.
---
DOMAINE SAUVETERRE
Promess 2018
Burgundy, France
From his home in the Mâconnais, Jérôme makes wines that tastes as if they might have come from another world. This vibrant Gamay comes from a parcel of old vines planted over pure limestone in Uchizy and offers bright, rasberry-toned fruit, just a little tannin and a clean, mineral finish.