LA PRIMAVERA offers a selection of perfumed, complex wines from some of our most sought after producers, carrying with them the optimism of spring.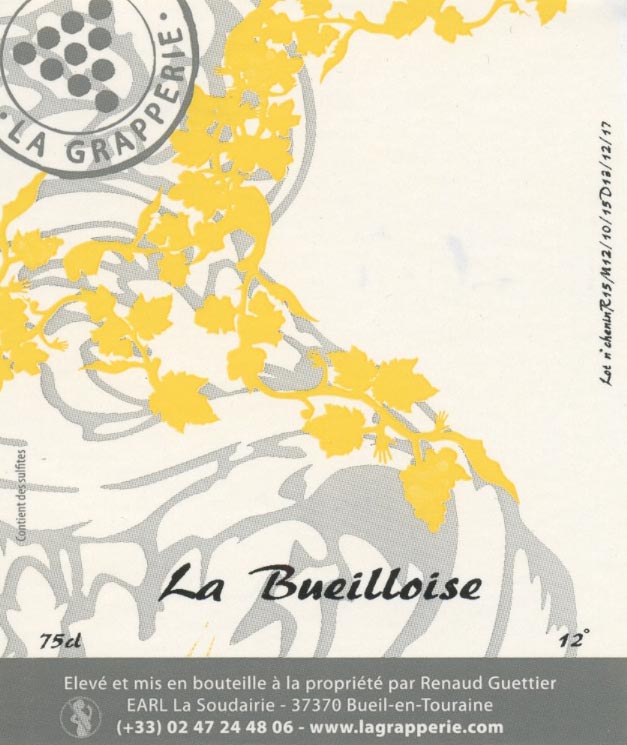 LA GRAPPERIE
La Bueilloise 2020
Loire, France
This wonderful pétillant is made up of Chenin Blanc from his youngest vines. It begins fermentation in cuve before being transferred to bottle where the wine spends two years on its lees before being disgorged by hand. Bone dry and delicately perfumed, it offers refreshment in spades, pairing green apple, minerals and sea salt to beautiful effect. We often celebrate with this after tasting in the cave at Renaud's and it makes for a memorable apéritif.
Chenin Blanc
---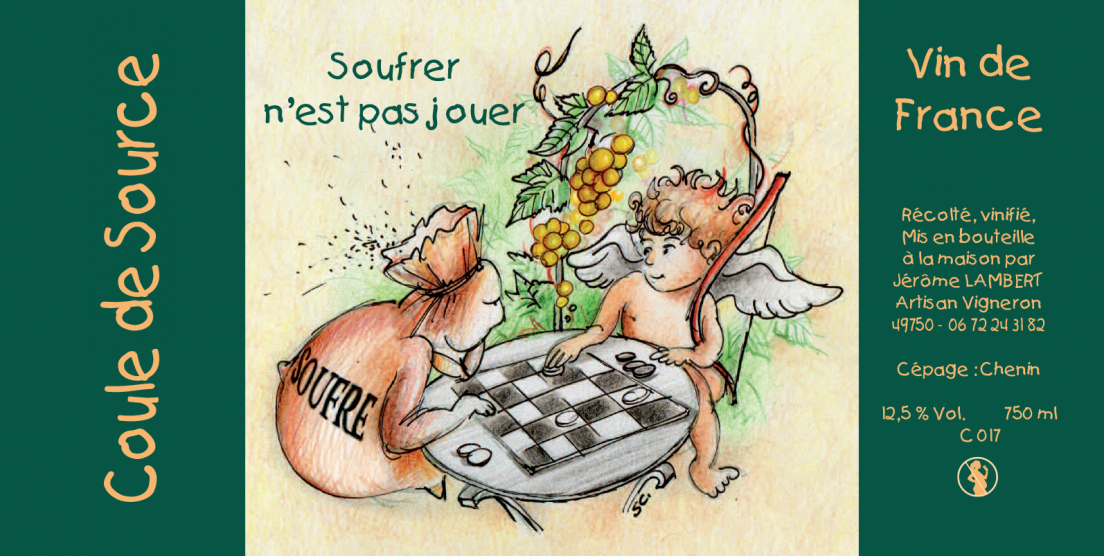 JÉRÔME LAMBERT
Coule de Source 2021
Loire, France
Chenin Blanc from two parcels of forty year old vines planted over sand and schist. The grapes are pressed directly straight to cuve, where the wine remained for a year. This cooler vintage has produced a pale, lean and delicate wine with a beautiful nose of minerals born from schist, whilst the palate cleanses and refreshes with orchard fruits and a delicate, stony minerality. As pure an expression of the grape as you will find.
Chenin Blanc
---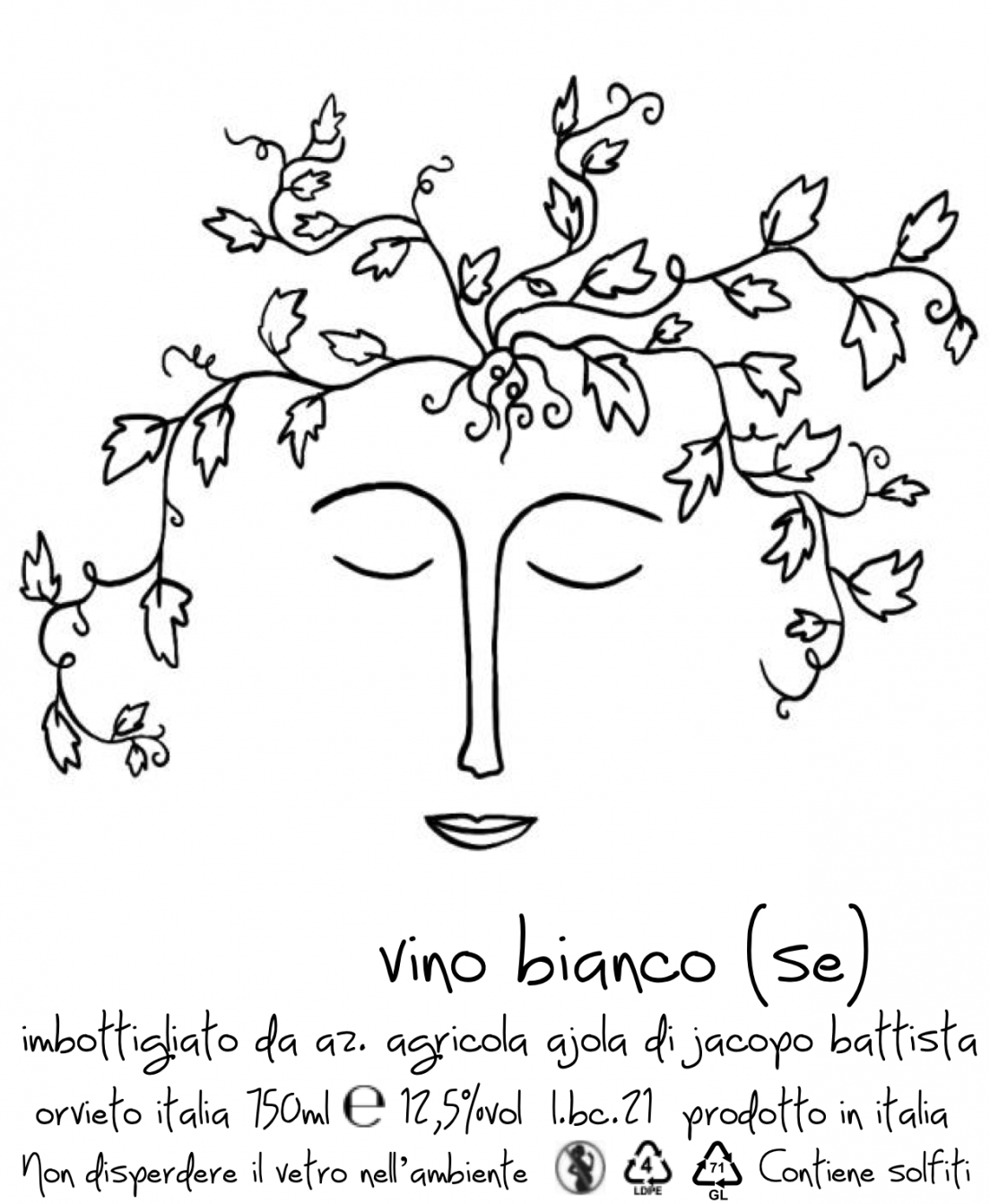 AJOLA
Bianco (Se) 2021
Umbria, Italy
A maceration of Procanico, Malvasia Toscana, Verdello and Drupeggio from forty five year old vines planted over sandy loam in Orvieto. This was fermented on the skins for two days, before eight months ageing in vat. A pale, straw yellow in the glass, its fine tannins combine with gentle notes of yellow plum, minerals and smoke to beautiful effect.
Procanico, Malvasia Toscana, Verdello, Drupeggio
---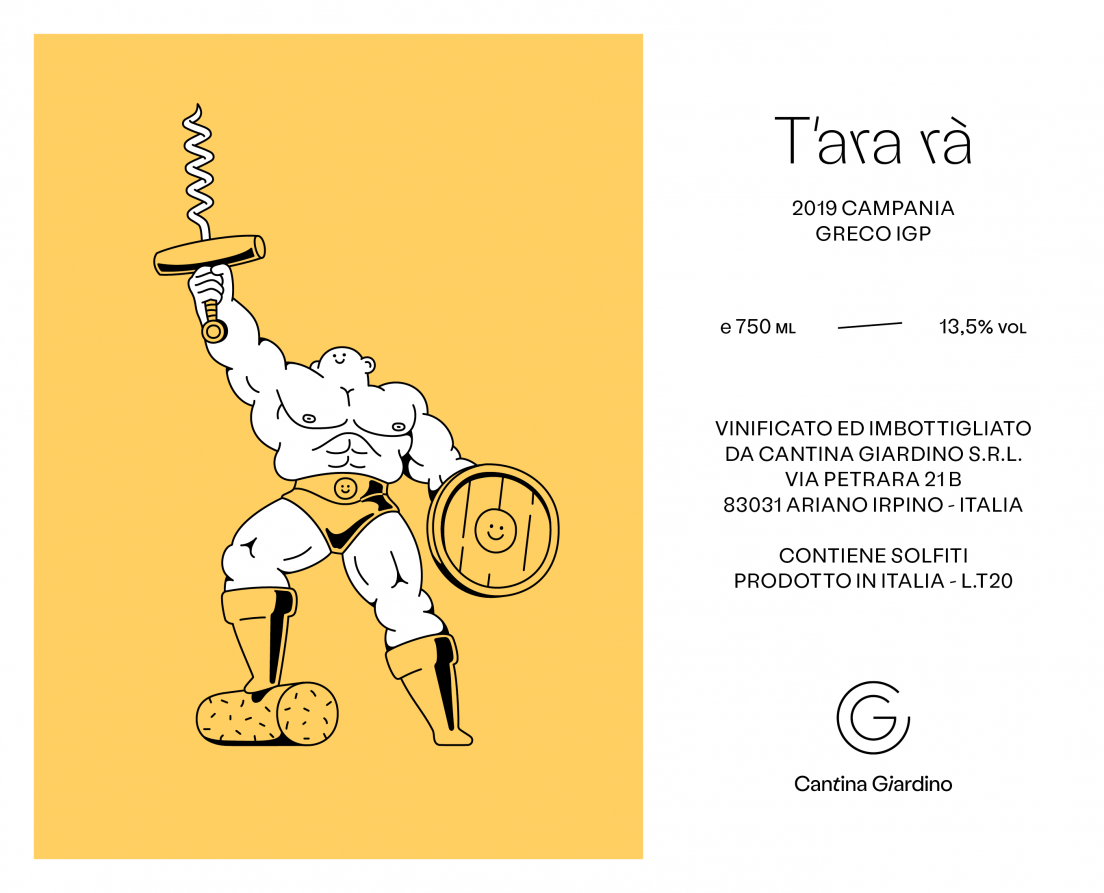 CANTINA GIARDINO
T'ara rà 2021
Campania, Italy
Greco from Santa Paolina and one of the highest vineyards in Campania at 650 metres above sea level. The grapes were fermented on their skins for four days, before a year of ageing in old barrels of chestnut. From soils of tufo, this is compact and powerful, pairing firm tannins with pronounced notes of petroleum, smoke, mandarin and spice. Perhaps the best version of this wine we have tried.
Greco
---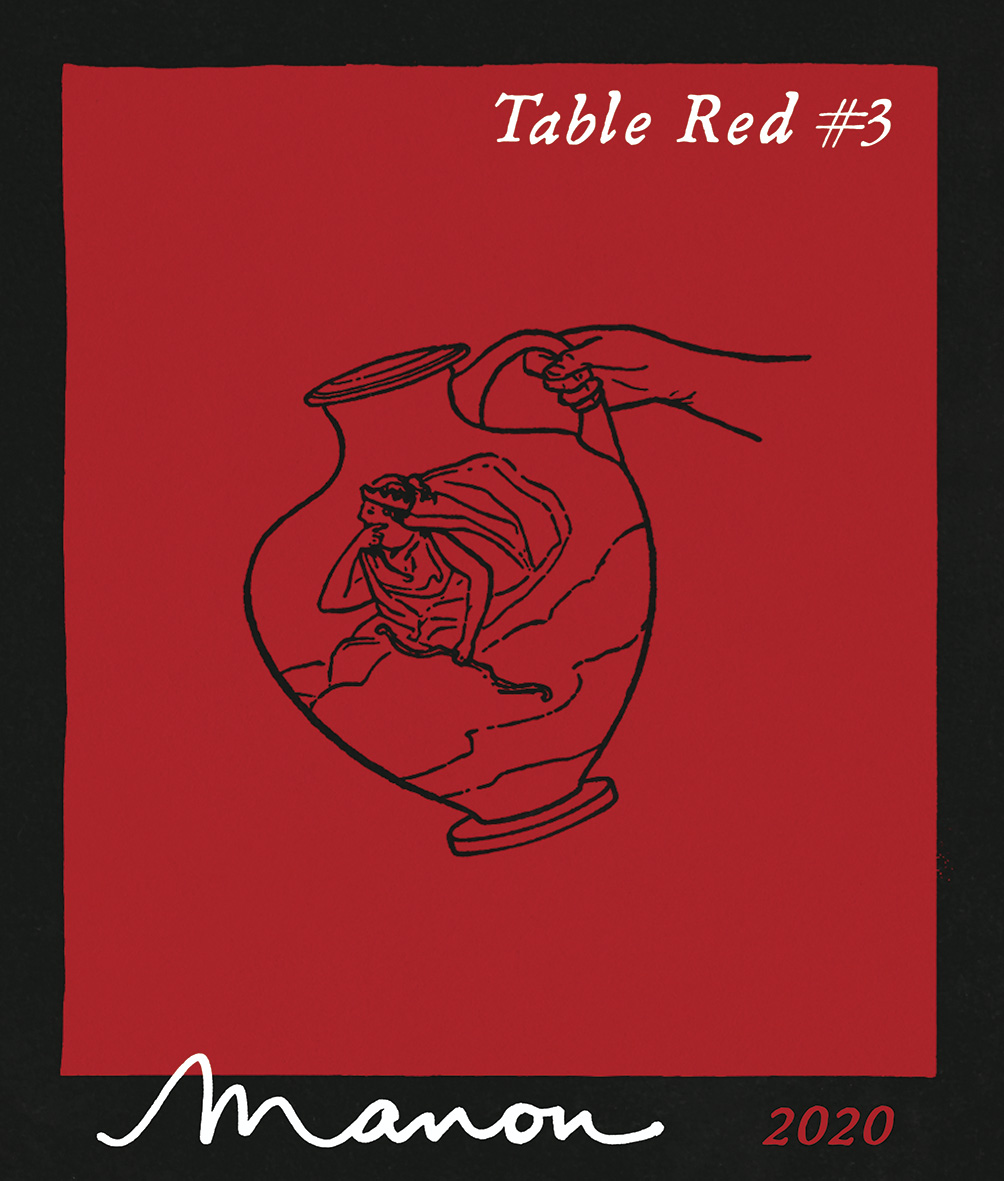 MANON
Table Red #3 2020
Adelaide Hills, South Australia
Having lost over half of their fruit to kangaroos and birds left without food after the native forest adjacent to the farm was destroyed by bushfires, Mon and Tim decided to make a simple table wine from what would have been Farm Rosato, Blush, Forest Red and Pinot Nori. Each wine was assembled into a large tank the spring after harvest, producing a wine of real charm. Hazy, turbid and very much alive, the aromas really jump out of the glass here, with heady notes of blood orange, earth and spice.
Pinot Noir, Pinot Gris, Cabernet Franc
---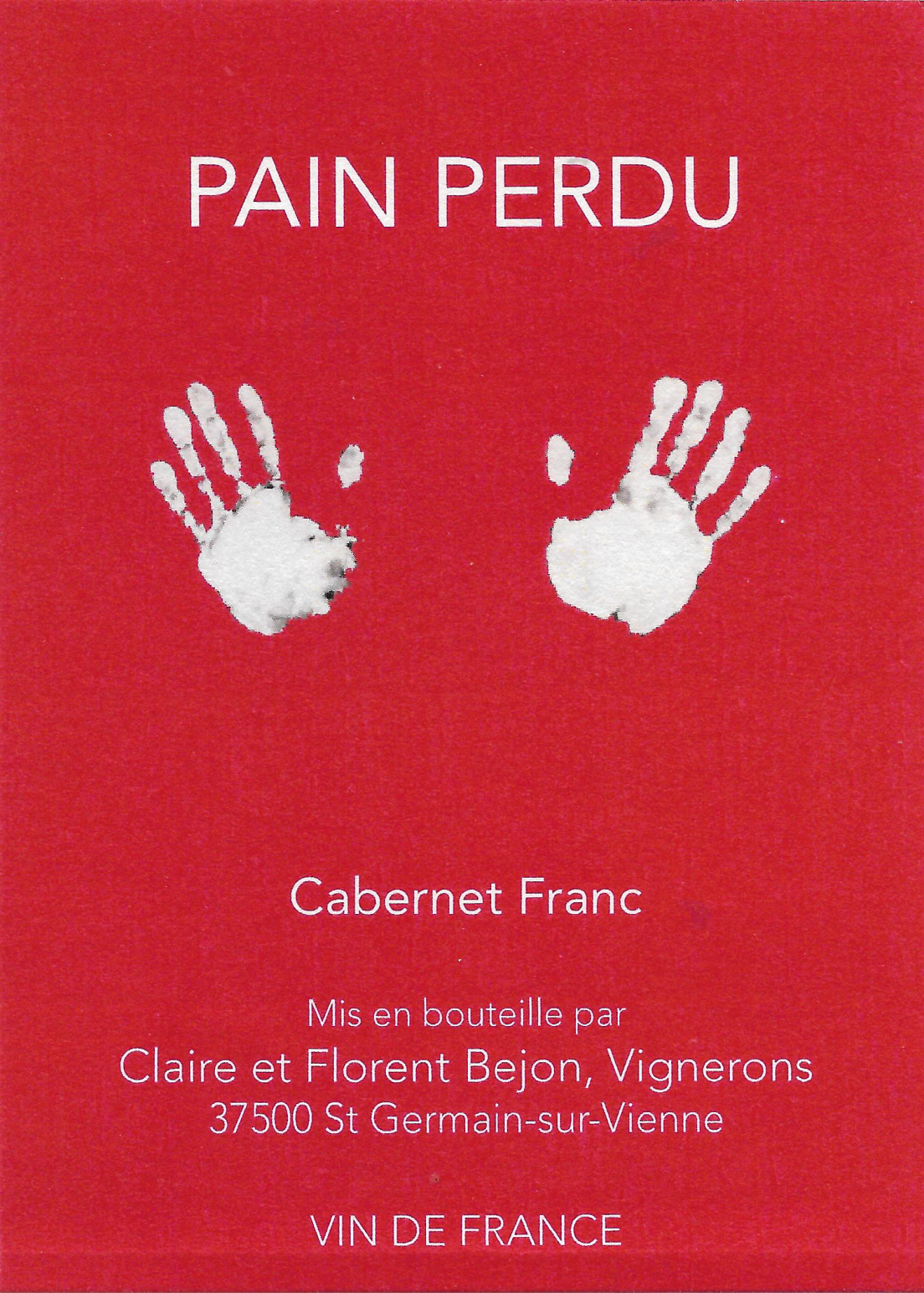 CLAIRE AND FLORENT BEJON
Pain Perdu 2021
Loire, France
From a small parcel of Cabernet Franc in the village of Beaumont-en-Véron on the right bank of the Vienne. The vines here are forty years old and planted on a slope over limestone and sand. The grapes were fermented as whole bunches in cuve for three weeks before being pressed to a combination of vats, old barrels and amphorae for a short élevage. From a cooler vintage, this shows the variety at its most pretty and perfumed. Delicate, lifted and featherweight on the palate, red fruits, earth and a gentle spice combine to beautiful effect.
Cabernet Franc