L'APPARTAMENTO is full of vibrant, rustic table wines that provide some much needed energy during these cooler months.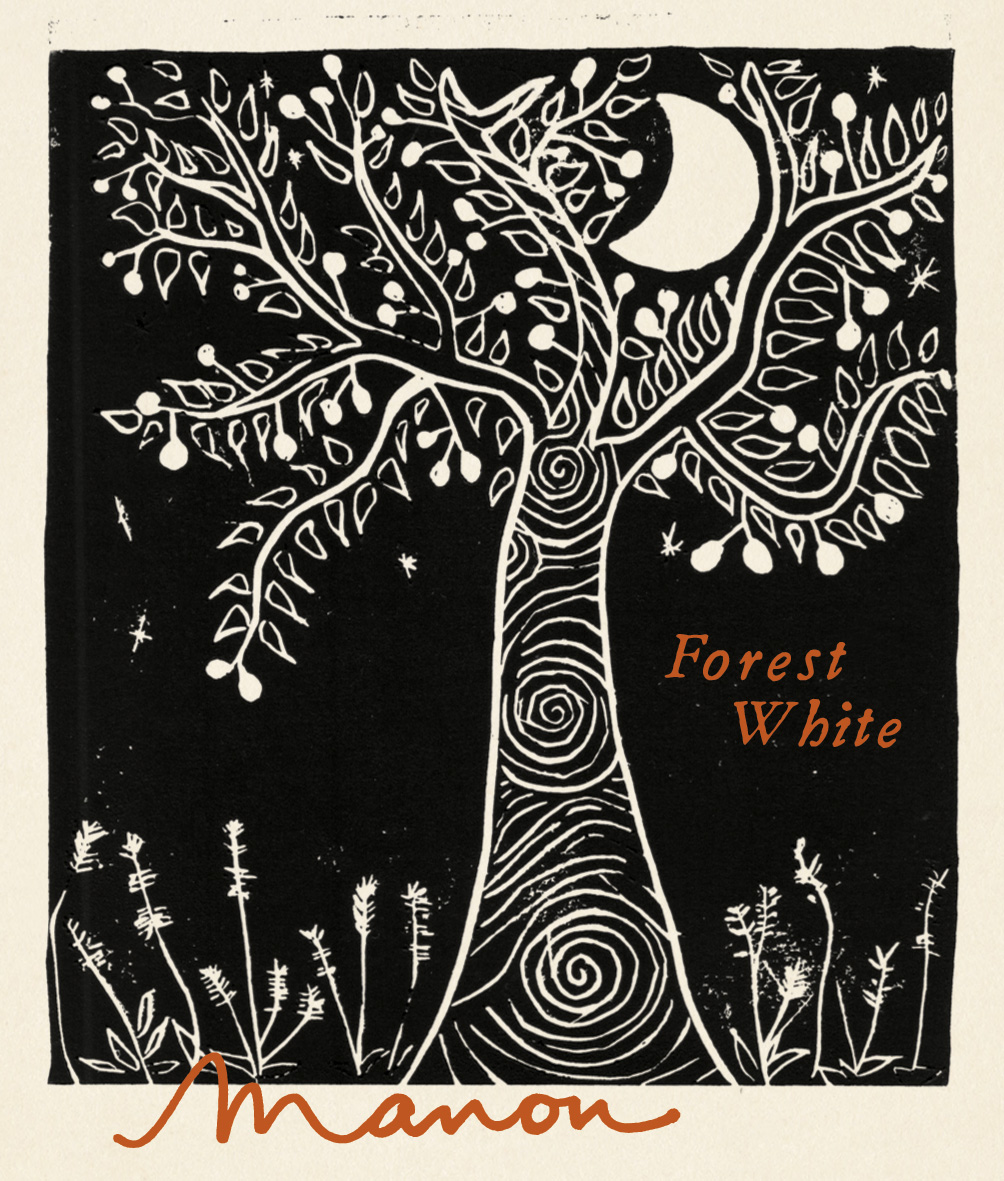 MANON
Forest White 2018
Adelaide Hills, Australia
This highly original take on Sauvignon Blanc from Tim and Mon's gorgeous vineyards in the Adelaide Hills sees the grape at its most savoury and spiced. With notes of citrus, ginger and spice, it provides some much needed sunshine at this time of year.
Sauvignon Blanc
---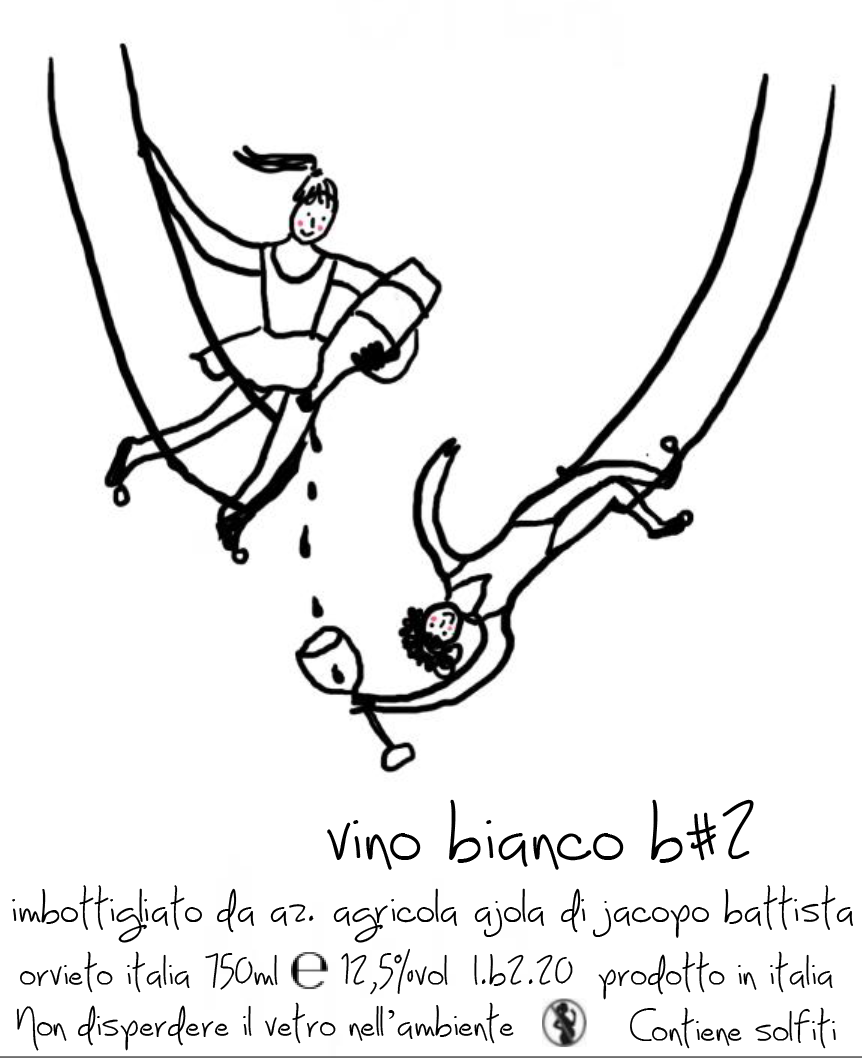 AJOLA
Bianco #2 2020
Umbria, Italy
Another blend of Procanico, Malvasia Toscana, Verdello and Drupeggio from forty five year old vines, however this spent just three days on skins before eight months in chestnut casks. A brilliant straw yellow in the glass, it draws you in with delicate notes of minerals and smoke, whilst the palate is taut and saline. Whistle clean, it is a wine of impeccable balance.
Procanico, Malvasia Toscana, Verdello, Drupeggio
---

ALEX DELLA VECCHIA
Ombretta Rosso 2020
Veneto, Italy
Whilst Alex della Vecchia is best known for his sparkling wines, he also makes some beautiful reds, such as this blend of Cabernet Sauvignon and Merlot. Aged in old botti, it offers alpine berries, gentle spice and a hint of tannin, making it the perfect 'ombra de vin' to enjoy alongside a nice hunk of salame.
Cabernet Sauvignon, Merlot
---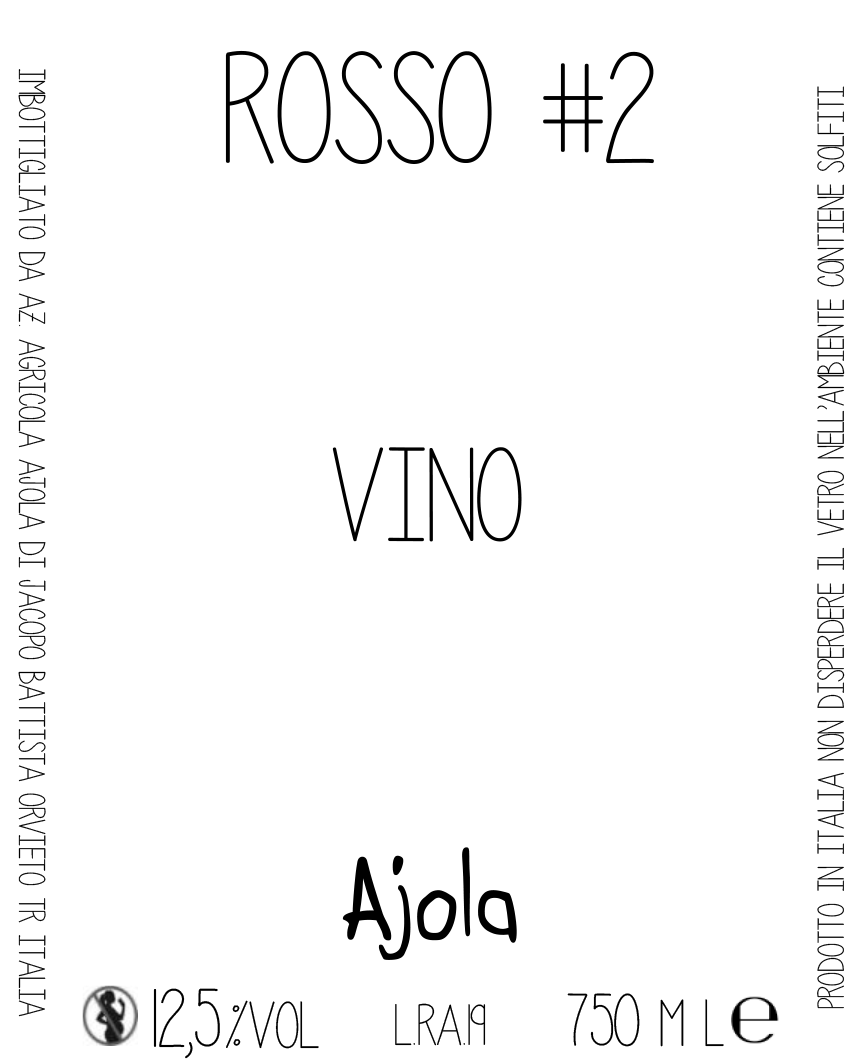 AJOLA
Rosso #2 2019
Umbria, Italy
Over the last few years Jacopo Battista has marked himself as one to watch in Italy. This blend of Sangiovese, Ciliegiolo, Aleatico & Merlot is exactly the kind of rustic, lively vino da tavola we turn to at this time of year and it perhaps the ultimate wine to wash down dishes like Coda alla Vaccinara, or any of Cucina Romana's other greatest hits.
Sangiovese, Ciliegiolo, Aleatico, Merlot