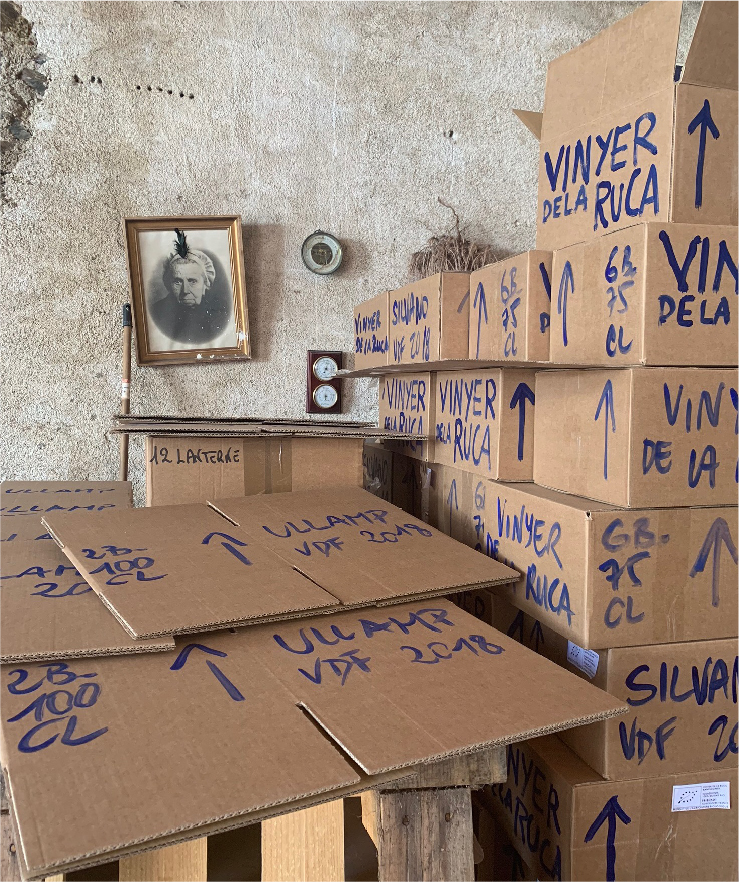 L'APPARTAMENTO delves into spring with a collection of easygoing, fruit forward and fragrant wines made for enjoying in the sunshine. Featuring new arrivals alongside some absolute classics, these are the perfect wines for everyday.
QUARTICELLO
Cascinaronchi 2016
Emilia-Romagna, Italy
From his family's vineyards just outside Parma in Emilia-Romagna, Roberto makes some wonderful sparkling wines. This one is based on a local variety called Spergola and impresses with gentle aromas of green citrus and flowers and a pleasant bitterness at the finish.
---
BARRACO
Vignammare 2018
Sicily, Italy
A unique wine from a picturesque vineyard Nino planted on a sand dune right by the Mediterranean in Sicily's west. This wows with delicate flavours of sea salt and lemon zest, making for a remarkable apéritif, especially alongside some oysters or shellfish.
---
MONTEFORCHE
Carantina 2018
Veneto, Italy
Alfonso is a humble, hard working grower who tends his family's vineyards in the hills of the Colli Euganei. From old vines planted over volcanic soils, this Garganega spends a little time on skins, lending this savoury wine a gorgeous shade of orange and just the right amount of flesh and grip.
---
TUTTI FRUTTI ANANAS
Magrana 2019
Languedoc-Roussillon, France
A vibrant rosé of Syrah and Grenache made by Manuel of Vinyer de la Ruca and friends down by the seaside in Banyuls-sur-Mer. The aromas really jump out of the glass here and true to name, it is an incredible pomegranate pink. The closest we'll get to a Mediterranean sunset on this side of the pond.
---
ORSI SAN VITO
Posca Rossa NV
Emilia-Romagna, Italy
Federico's biodynamic farm sits amongst the hills just outside Bologna, a region rich in culinary tradition and ingredients which go hand in hand with his wines. This old-school, rustic vino da tavola is a blend of Barbera, Sangiovese and more from a dozen vintages. A wine of infinite charm, you can't get better than this alongside a plate of salumi.
---
BENOIT CAMUS
Château Roulant 2018
Beaujolais, France
Benoit is a man of rare energy and this Gamay certainly follows suit. Having spent time among the vines since he was a teenager, he now farms four hectares in the south of Beaujolais. Planted over a complex and varied terroir, there is an intriguing depth to the fruit here. Served chilled, it might just be our favourite wine for a barbecue.