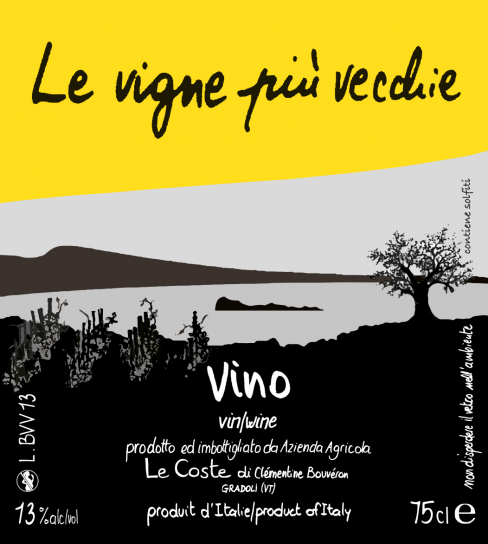 LE COSTE
Le Vigne più Vecchie 2011
Lazio, Italy
Procanico from a selection of the best from their oldest vines, which are around fifty years old. The grapes were gently trodden and pressed with an old vertical press to thousand litre casks for two years of élevage. At ten years of age, this remains remarkably youthful with lifted aromas of citrus and spice and a long, lingering line of acid which leads to a finish that goes on and on.
Procanico
---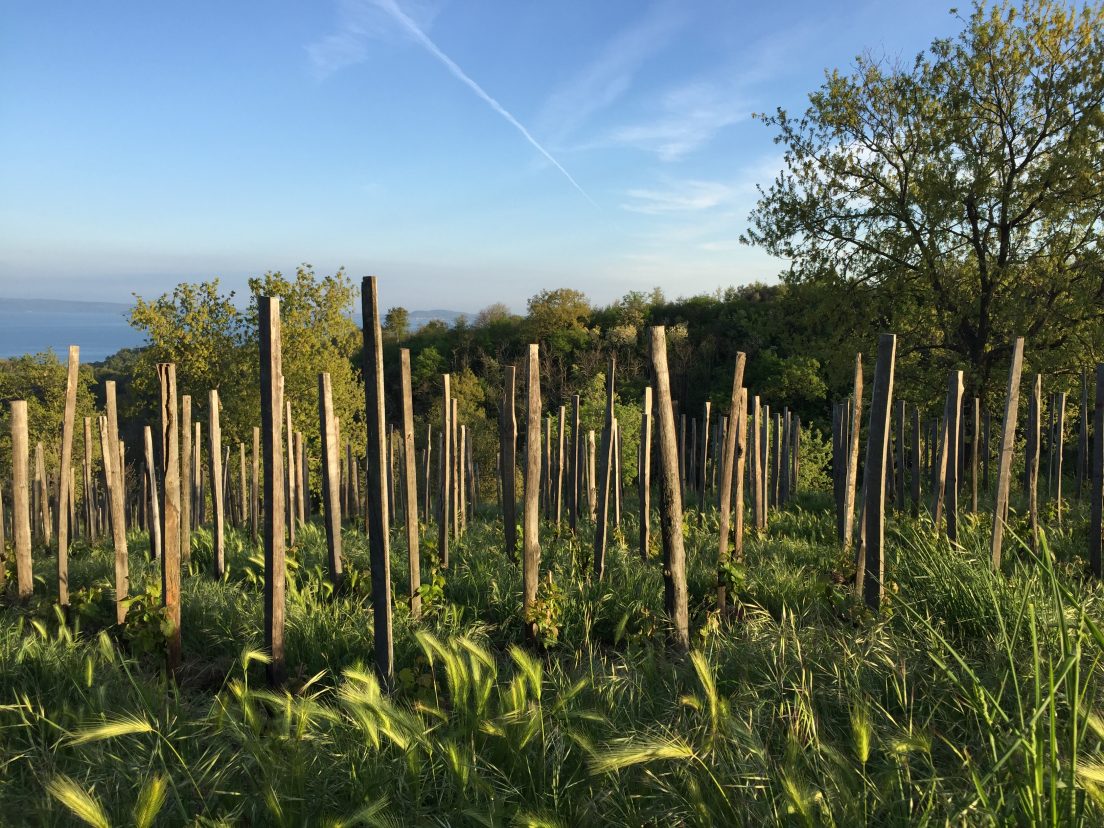 ABOUT THE PRODUCER
Gianmarco Antonuzzi and Clémentine Bouveron tend around 14 hectares of land, with vineyards amongst olive groves, chestnut trees, shrubs and oaks. Sat around Lago di Bolsena near Gianmarco's childhood town of Gradoli in Lazio's north, the soils are volcanic, rich in iron and minerals.
Vines are planted at a density of up to 10,000 plants per hectare, from a mix of massale selections and ungrafted vines. Everything is done by hand, with careful attention to the needs of each plant and while biodynamic principles are employed, the approach here goes above and beyond.
Each year they produce a dizzying number of different wines which are vinified in an ancient cellar in the village's centre where nothing is added at any stage. To taste here is a real treat, Gianmarco is a master of élevage and a real patience in this respect results in some of the purest, most delicious wines we have tried. This is a fascinating project, where the passion and dedication of two people is single handedly putting one of Italy's lesser known villages firmly on the map.