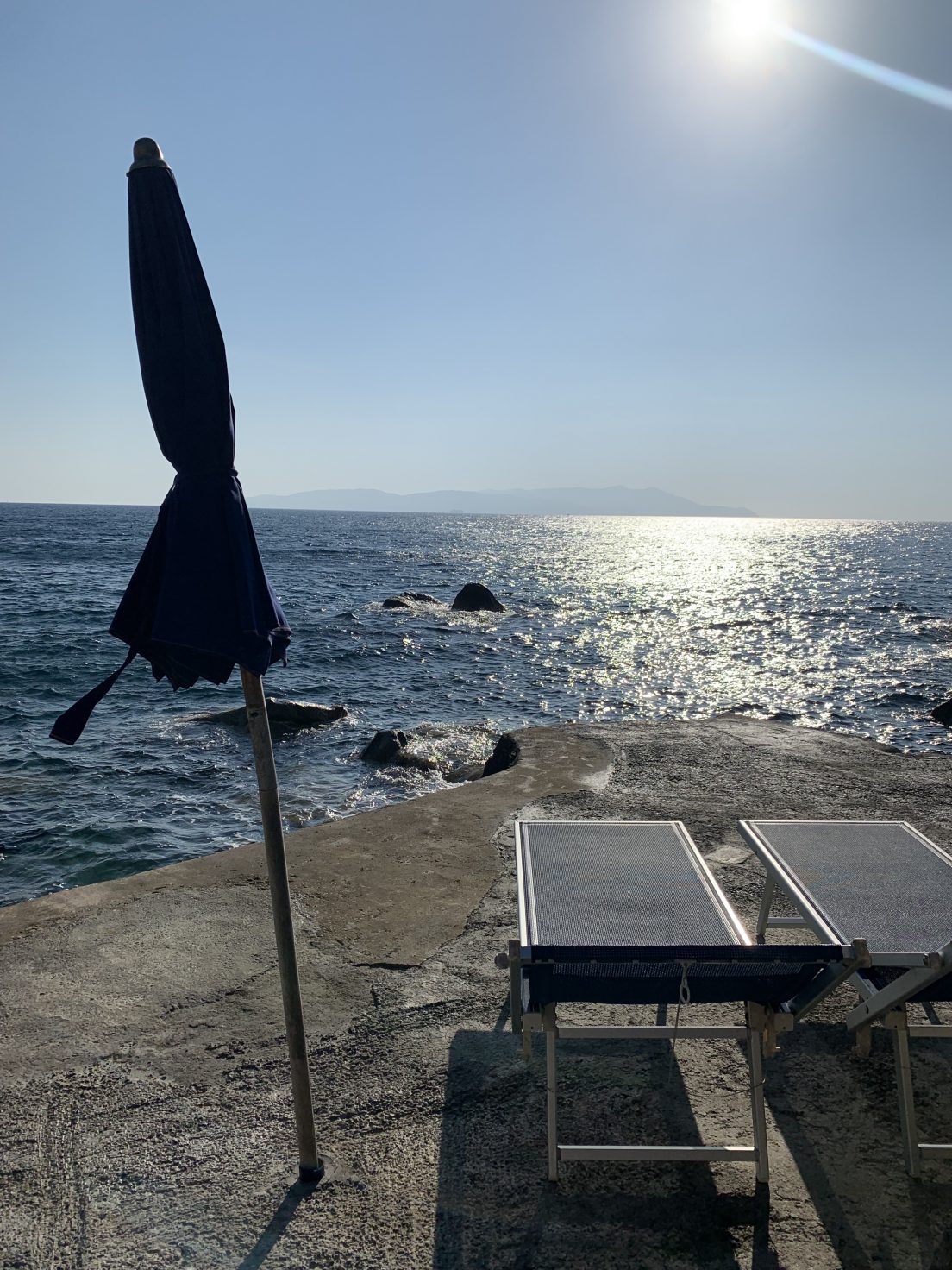 L'OMBRELLONE is packed full of new arrivals. These light, perfumed wines offer respite from the sunshine and are perfect for enjoying outdoors.
CERRUTI
Ri Fol 2018
Piedmont, Italy
A native of the Langhe, Ezio is the undisputed maestro of Moscato and this wonderfully cloudy sparkling wine screams summertime. With plenty of fruit and flowers leading to a dry, clean and chalky finish, it provides refreshment in spades.
---
TUTTI FRUTTI ANANAS
Toranja 2019
Roussillon, France
The sort of wine Manuel and his friends love to drink down in the sun-soaked village of Banyuls-sur-Mer, right by the Mediterranean. Grenache Gris from a vineyard nestled between the Mediterranean and walls of schist and quartz that provide minerals, lemons and a hint of sea breeze.
---
PODERE SANTA MARIA
Toscana Ansonica 2019
Tuscany, Italy
Known for his sublime Brunello, Marino also makes some easy going wines perfect for everyday drinking. This Ansonica comes from a beautiful vineyard planted over limestone not so far from the Mediterranean in Grosseto. A beautiful shade of orange, it impresses with plenty of citrus and stone fruits, firm tannins and a salty finish.
---
LAMORESCA
Rosato 2019
Sicily, Italy
Filippo's farm is as remote as any we've visited, seemingly rising out of nowhere in Sicily's rugged interior, with the only reference point being the peak of Etna peering over the hills. This rosato of Nero d'Avola, Frappato and Zibibbo was dreamt up on his terrace on a balmy evening one Ferragosto and has since become a classic. Sicilian sunshine in a glass.
---
GUTTAROLO
Miro 2019
Puglia, Italy
From his wild vineyards planted over the pure limestone of Puglia's Murge Plateau, Cristiano makes the most exciting wines in the region. This light, bright take on Primitivo is a wine of rare energy, with tart, brambly fruit and a compelling mineral note that leaves you wanting more.
---
BENOIT CAMUS
Vagabond 2019
Beaujolais, France
Benoit is a man of rare energy and this Gamay certainly follows suit. Having spent time among the vines since he was a teenager, he now farms four hectares in the south of Beaujolais. Planted over a complex and varied terroir, there is a wonderful bright cherry character to the fruit here. Served chilled it is perhaps the ultimate picnic wine.