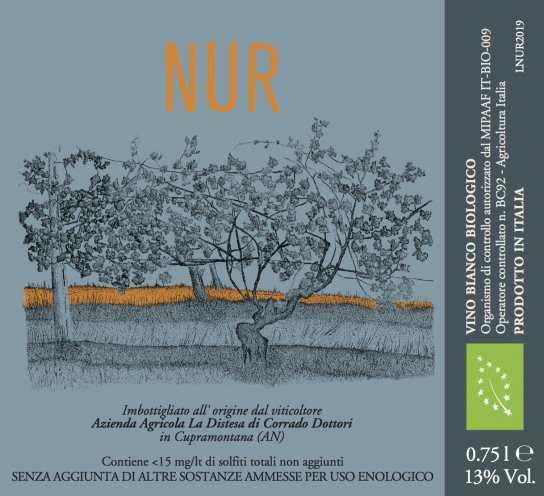 LA DISTESA
Nur 2019
Marche, Italy
A maceration of Trebbiano, Malvasia and Verdicchio fermented on skins for two weeks in old barrels and aged for a year in vat. A little more delicate and restrained than previous vintages, it really blossoms with air, impressing with gentle aromas of citrus, herbs and spice, fine tannins and a pronounced mineral note that keeps us coming back for more.
Trebbiano, Malvasia, Verdicchio
---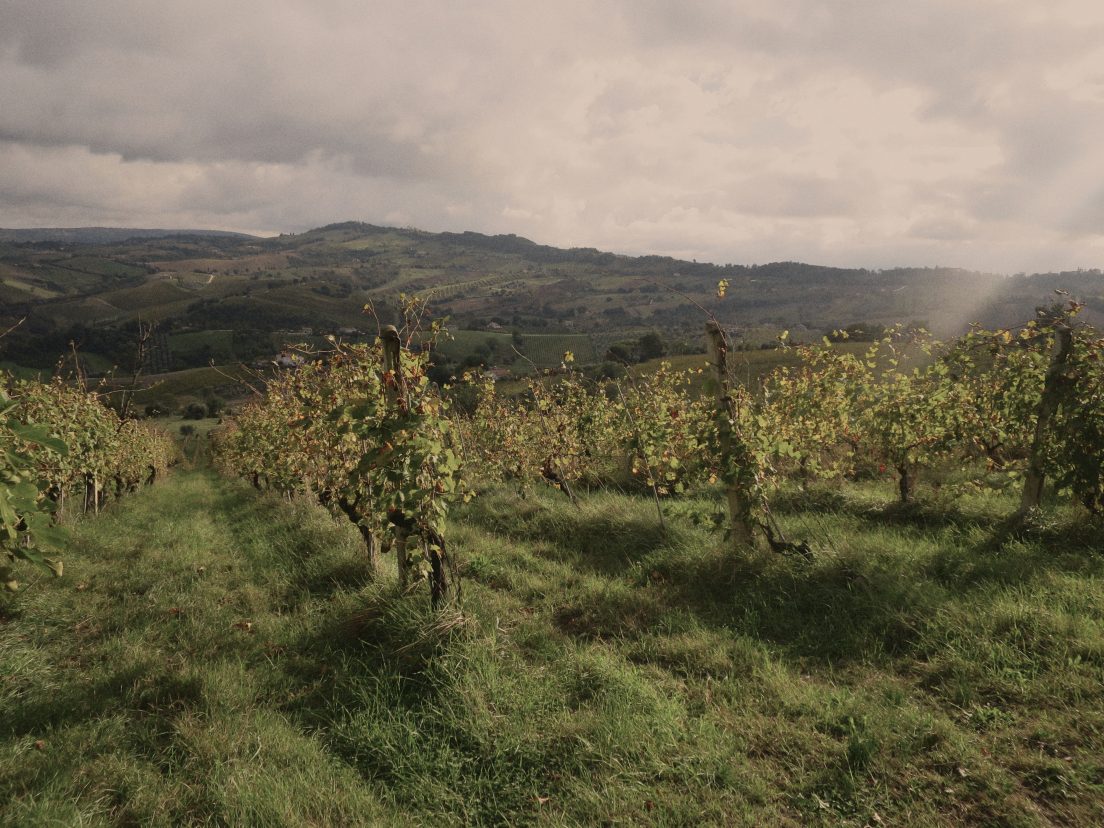 ABOUT THE PRODUCER
Corrado Dottori's family has tended vines in San Michele near the town of Cupramontana in the Marche for three generations.
The rolling hills at around 320 metres above sea level, constant sunshine, firm clay-limestone soils and that all-important fluctuation between temperatures day and night found here provide the perfect conditions for the growing of the Verdicchio grape.
Biodiversity is both championed and cherished, you'll find fava beans, peas, alfalfa, wild mint and more in between the rows of vines, providing diverse surroundings in which the vines thrive and also the raw materials for the biodynamic preparations used.
Vineyard work is fantastic, with a focus on attaining pure, characterful fruit through organic viticulture and low yields.
As you would expect from such an earnest grower, the approach in the cantina is honest to say the least and the resulting wines are amongst Italy's very best.